Our most recent sermon …
September 24, 2023
"Walking in Humility"
by
Associate Pastor – Bro. Todd Young
ABOUT US & WHAT WE BELIEVE
"Love one another & worship the Lord"
We are a community of people loving each other and our Lord, Jesus Christ. We'd like to invite you to learn more about Greensburg Baptist Church, or contact us with your comments, questions, or prayer requests!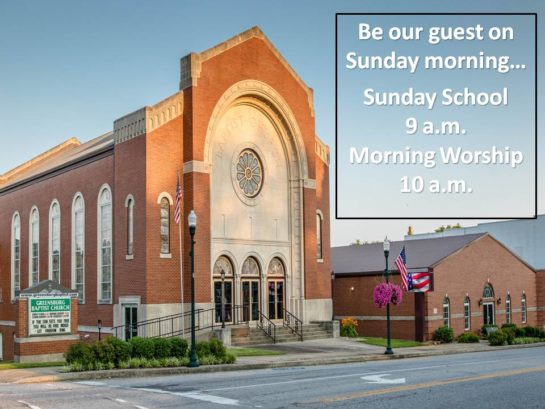 Join us for Sunday School at 9 a.m. central and Morning Worship at 10 a.m. central.
Wednesday Nights
Children & Youth Meals – 5:00 p.m. central
Children & Youth Ministry – 5:30 p.m. central
Adults (in Sanctuary) – 5:30 p.m. central
Be sure to stay up to date on the latest news and updates from Greensburg Baptist Church by liking our Facebook page!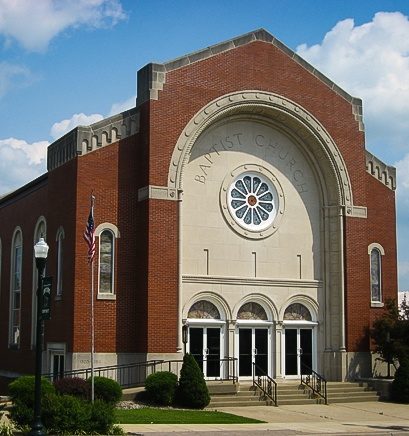 You're always invited to join us in fellowship and worship of our Lord and Savior, Jesus Christ. Service times can be found here (all times central).
128 N Main Street
Greensburg, KY 42743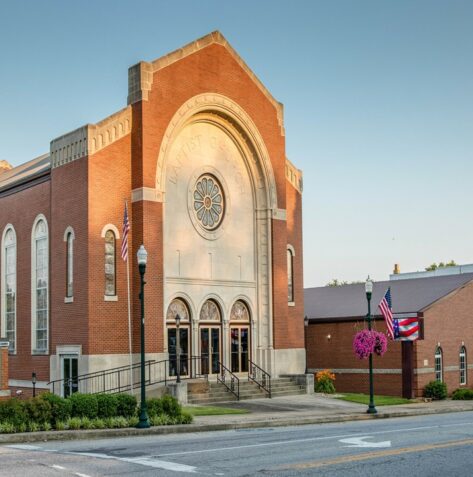 Welcome to Greensburg Baptist Church! We are glad that you are spending a few minutes on our website in an attempt to get to know us better!
The vision of Greensburg Baptist Church is "Love God. Love People." Based upon the Bible (which we hold to be the inspired and the inerrant Word of God), we've become intentional based on Scripture by providing a simple image that portrays our desire to see each member of the Body of Christ live out the call to discipleship that was modeled by Jesus Christ Himself.
When you walk into Greensburg Baptist Church, our desire is that you will immediately feel loved. Come as you are. There is no dress code here. On any given Sunday, you will see some people who are dressed in suits and dresses, but you'll also see many who are dressed casually. We want you to know from the beginning that Jesus is much more concerned with the condition of your heart — not the clothes that you wear.
While you look through our website, you'll find some important information about many of the ministries here at Greensburg Baptist Church. However; in order to really see the many great things that God is doing here at Greensburg Baptist Church, you have to come and see for yourself. We would love the opportunity to meet you!
Todd Young, Associate Pastor
Greensburg Baptist Church has additional staff to help fulfill the responsibilities of worship, ministry, and much more. From the office to Children's Ministry, we are grateful for the dedication and labor of our church staff.