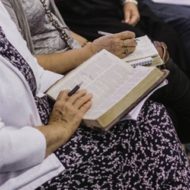 Each of our Sunday School classes at Greensburg Baptist Church is arranged in a small group setting. With a relatively small class size, you are able to easily get to know the other members of your class. We have classes that span from the nursery through Senior adults. There is a place for you!
On Sunday evenings, we have Community Groups that meet at 5:00 p.m. at the church. We begin with a meal, and then split into groups to discuss a recent sermon and to share prayer requests and pray. Men and women then split into even smaller groups for accountability purposes.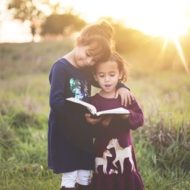 We offer a wide variety of ministry activities for children from birth through the 5th grade! Although we have lots of fun through the Children's Ministry at Greensburg Baptist Church, our main goal is to teach children about Jesus Christ and to see them one day give their lives to Him!
On Sunday mornings, we offer Sunday School classes for children beginning with the Nursery, and we have Sunday School classes for each age group for children through the 5th grade. Our Sunday School begins at 9 a.m. central and our morning worship service begins at 10 a.m. central.
On Wednesday evenings, we begin with a meal at 5:00 p.m. in the Christian Life Center. After the meal, the children go to the children's wing on the lower level of the church. This is a fun and educational evening for the children that includes a Bible story, music, and crafts.
In addition, each year we have a children's Christmas play.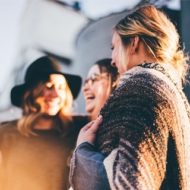 Our Youth Ministry serves students who are in the 6th grade through the 12th grade.
On Wednesday nights, the Youth Ministry meets in the Christian Life Center (CLC).
Each Wednesday night, we eat at 5:00 p.m. central - so come hungry. After the meal, we have a message at 5:30 p.m. central. After the message, we play anything from basketball to a variety of other games and activities.
If you are looking to get serious about your relationship with Christ, come check us out!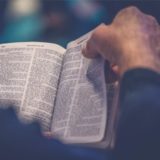 We love our senior adults at Greensburg Baptist Church. We have a very active senior adult group that is called "Hillclimbers." This group schedules various activities throughout the entire year. It is a lot of fun. This group is open to any senior adult who would like to participate.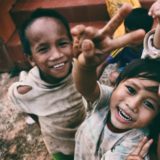 Greensburg Baptist Church is committed to the Acts 1:8 model: "You will receive power when the Holy Spirit comes on you; and you will be my witnesses in Jerusalem, and in all Judea and Samaria, and to the ends of the earth."
We have translated this command from Jesus into the context of our own situation in order to focus our mission strategy here in our Jerusalem (Greensburg), Judea (the State of Kentucky), Samaria (the United States of America), and to the ends of the earth (the world).
Here is a list of some of our past mission projects:
Greensburg
Wednesday night Children and Youth Ministry programs.

Construction ministry that repairs homes around Greensburg.

Repair and cleanup of church member's homes and community homes.

Cow Days Outreach in our back parking lot

Thanksgiving Meal outreach.

Christmas Caroling to shut-ins, nursing home, and the hospital.

Basketball ministry.

Benevolence ministry.
Kentucky
We participate in Kentucky Changers each year.

We participate in the Eliza Broadus offering for State Missions each year.

West Liberty Disaster Help and Rebuilding (2012).
United States of America
We participate in the Annie Armstrong offering for North American Missions each year.

Each year since 2012, we send a mission team to Camp Crossway in Oklahoma for one week each Summer.

Oklahoma Tornado Relief (2013).
The World
Honduras (2010-2018). Different teams go throughout the year.

Haiti (2016-2017).

Zimbabwe (2017-2018).

Kenya (2018).

Operation Christmas Child. This is a year-round project for Greensburg Baptist Church. There is an emphasis on certain items each month. For the last three years, we have sent approximately 1,000 boxes each year.
We have a very active WMU. This is a missions organization that exists for the purpose of challenging Christian believers to understand and be radically involved in the mission of God. The WMU educates and involves preschoolers, children, students, and adults in the cause of Christian missions.
Want to learn more about the ministries of Greensburg Baptist Church? Feel free to give us a call at:
Or send us a message online!